Our vision is for all people in mental health wards to have the freedom to experience extraordinary artworks. We believe in the power of art to provide joy and dignity and to stimulate and heal.
"Art captures something beautiful that the world can't destroy. Art is everlasting"
-Service User, Bluebell Lodge
Our Impact
In this new series of films, we share the journeys of five Hospital Rooms artists and show the impact they have had in some of the most challenging mental health settings. View all the films now.
Not a Patient but a Person
This film follows Turner Prize nominated artist Mark Titchner in the creation of an artwork for the Jasmine Lodge, a mother and baby mental health unit that provides care for new mothers who experience serious mental health episodes and keeps them together with their babies whilst they recover.
We are an arts and mental health charity that commissions extraordinary artworks for NHS mental health inpatient units across the UK
We work with an array of acclaimed artists including Sonia Boyce, Richard Wentworth, Julian Opie, Anna Barriball, Bob & Roberta Smith, Mark Titchner, and Harold Offeh
Rose Pilkington - De-Escalation Room
Mark Titchner - Communal Lounge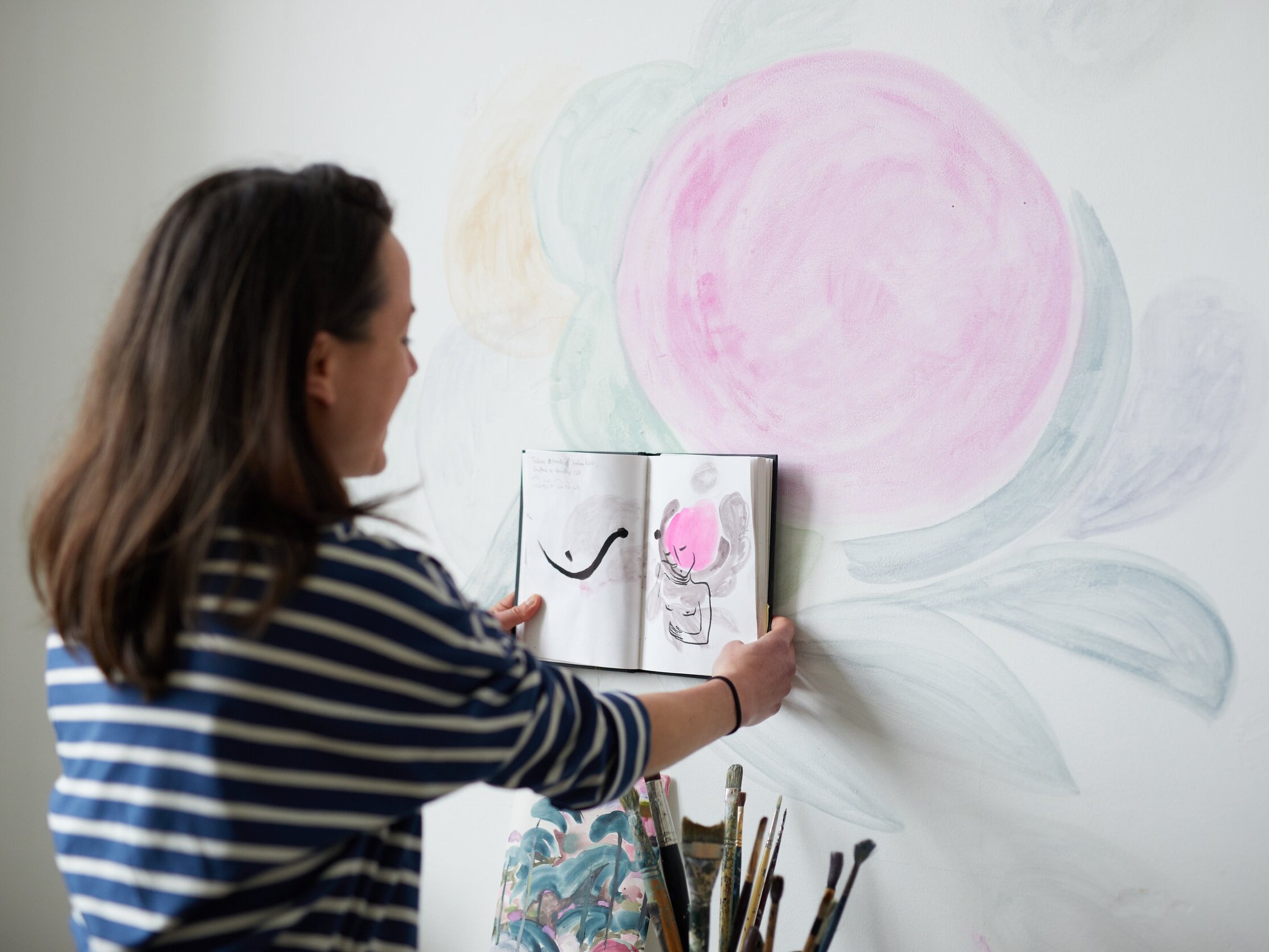 Without Hospital Rooms, mental health hospitals will remain spaces that offer little comfort, and the quality of care and patient's well-being will be compromised. We urgently need your support to meet the unprecedented demand for our projects. You can get involved by joining our benefactor scheme through our Total Giving page.